KITAUROKO - ARAKI SYOUTEN Co., Ltd.

---
---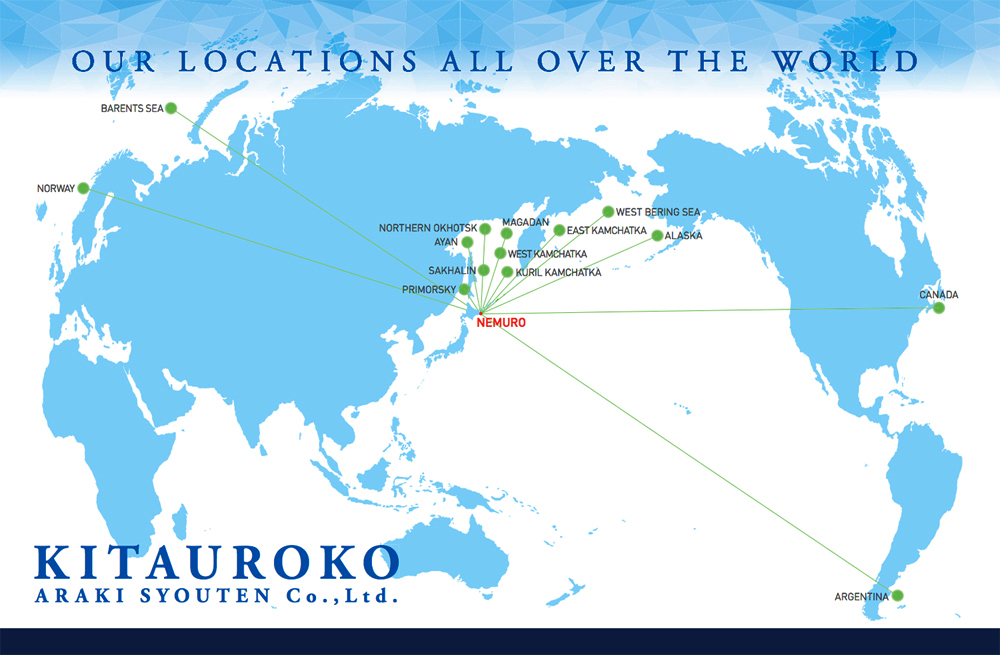 Click the image to see the enlarged image.
OVER 50 YEARS OF HISTORY
April 1965

Founder Hideo Araki began crab processing and sales
in Nemuro city,Hokkaido prefecture,Japan
April 1985

Hideya Araki,the son of Hideo Araki,
inherited the business.
July 1995

Built the first plant and a cold storage
in Nemuro city.
September 1999
Enlarged the first plant and a cold storage in Nemuro city.
August 2005

Built the second plant and cold storage in Nemuro city.
September 2006
Built a new office and a water tank room for live crabs in the second plant area in Nemuro.Began focusing on Russian live crab business.
October 2012
Hidekazu Araki,the son of Hideya Araki,inherited the business.
May 2013
Opened a new office in sapporo city,Hokkaido prefecture.
April 2015
Celebrated the company's 50th anniversary.
January 2016
Established an oversea department and began peeling processing in Indonesia and China.Began selling frozen crab products to Japan,the US,and Hong Kong,of Japan,Canada,USA,and Europe origin.
May 2018
Kazuhito Araki,the brother of Hidekazu Araki inherited the business
September 2018
Crab products processed in Indonesia are certified as Halal by the Indonesian Council of Ulama.
OUR PRODUCTS
JAPAN (NEMURO OFFSHORE)ORIGIN
| | |
| --- | --- |
| | HANASAKI KING CRAB (PARALITHODES BREVIPES) |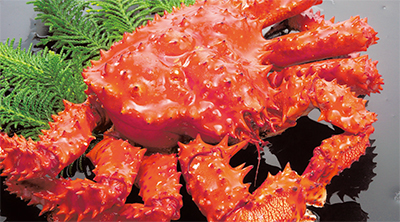 Whole:1pc in foam box or 4kg cardboard master carton(4-12pc/4kg)
Peeled Products:Tokkon combo meat 1kg,flakes
| | |
| --- | --- |
| | HAIR CRAB (ERIMACRUS ISENBECKII) |
| | |
| --- | --- |
| | Whole:4kg cardboard master carton(4-10pc/4kg) |
| | |
| --- | --- |
| | KURI CRAB (TELMESSUS CHEIRAGONUS) |
Whole:4kg cardboard master carton(4-32pc/4kg)
Koura mori(combo meat in body shell):50g or custom-made
OVERSEAS ORIGIN
| | |
| --- | --- |
| | SNOW CRAB (OPILIO/BAIRDI) |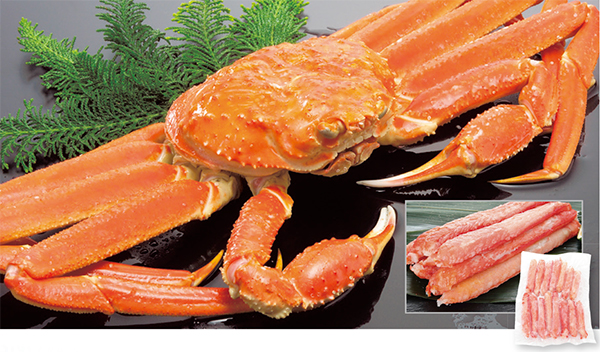 Origin:Russia,USA(Alaska),Canada
Sections:2kg,3kg,5kg,20lb,30lb,40lb etc
Peeled Products:leg meat,flakes etc
| | |
| --- | --- |
| | SOUTHERN RED KING CRAB (LITHODES SANTOLLA) |
Origin:Argentina
Sections:13kg,13,6kg,30lb etc
| | |
| --- | --- |
| | RED KING CRAB (PARALITHODES CAMTSCHATICUS) |
Sections:7kg,10kg etc
Peeled products:
leg meat,flakes,Tokkon combo etc

DEEPWATER RED CRAB
(CHACEON MARITAE,CHACEON MACHPHERSONI)
Cooked Whole:10kg master carton,etc
Peeles products:leg meat,flakes,combo meat
---

| | |
| --- | --- |
| PHONE: | +(81)112527241 |
| FAX: | +(81)112527242 |
6F, SAPPORO KITA 2 JO BUILDING, 1-21, KITA 2JO, NISHI 3 CHOME, CHUO KU, SAPPORO CITY, HOKKAIDO 0600002 JAPAN
---

4-307, HOURIN CHOU, NEMURO SHI, HOKKAIDO 0870024, JAPAN
---

153-1, KATSURAGI, NEMURO SHI, HOKKAIDO 0870023, JAPAN
---